CHARACTERISTICS
UNI-DRIVE flange coupling has simple construction that makes it:
Easy to assemble and disassemble, easy parts replacement.
It is able to transmits power smoothly even under vibration and shock due to its ability to absorb shock and load vibration.
It is also able to transmit power under parallel and angular misalignment, and end-floating.
Smooth running.
Permit reverse revolution.
Full range available from Size 90 to 630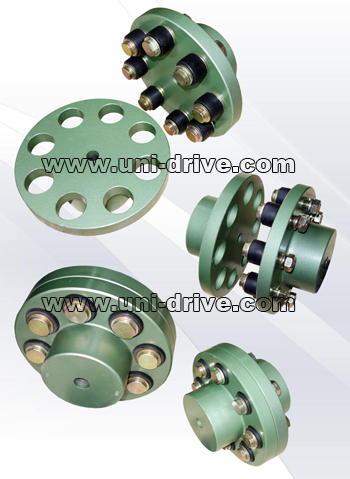 Applications
UNI-DRIVE flange flexible coupling has a wide range of applications: pump, blower, compressor, conveyor, crane & hoist, cement mixer, tractor, rolling mill, metal processing machine, spinning and weaving machinery etc.